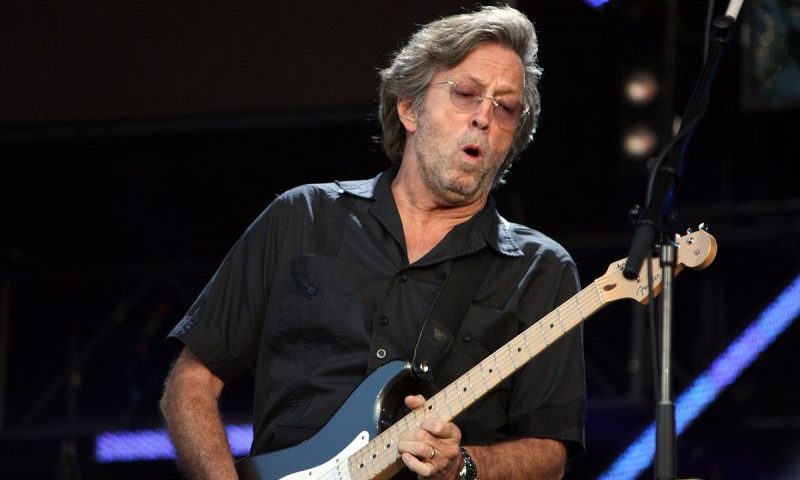 Eric Clapton (nicknamed 'Slow Hand') was born as Eric Patrick Clapp in 1945 in Surrey and spent his youth immersed in American blues music and honing his guitar-playing skills. At just 17 years old, he joined the first of many bands in his long career. These included The Yardbirds, Cream, Blind Faith and Derek & The Dominos.
After surviving the rock'n'roll lifestyle of the 1960s, he began playing under his own name and performing vocals for his own songs in the early 1970s. His guitar-playing style is revered by millions of fans worldwide and other musicians. He is a master of the wailing, bluesy rock guitar sound, with fine control of the vibrato, bends and power chords.
His favourite London venue is the Royal Albert Hall, having played there more than two hundred times so far. 'Layla' (1970), 'Wonderful Tonight' (1977), 'Cocaine' (1977), 'Tears in Heaven' (1992) and 'My Father's Eyes' (1998) are a small sample of Clapton's prolific output. His best-selling album is 'Unplugged' (1992), a live performance in a studio in Berkshire. It has sold 26 million copies worldwide and is also the best-selling live album by anyone, anywhere! Clapton has also sold 49 million copies of his other albums.
(Image: Majvdl at Wikimedia Commons / CC BY-SA 3.0)