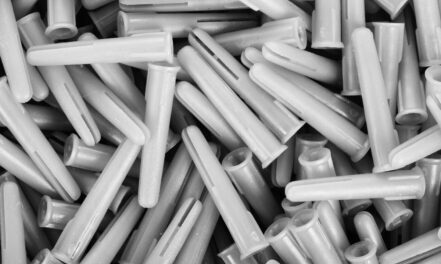 When the British Museum asked their local building contractor, Rawlings Brothers, to attach electrical fittings to the walls with minimal damage to the masonry, they cannot have imagined the revolutionary invention this would produce. The iconic Museum building was the first to benefit from the ingenious yet simple rawlplug, a small, expandable insert which tightly grips an embedded screw and can support incredible weight.
London-born John Joseph Rawlings (1860-1942) filed the patent in 1911. Previously, builders would chisel a hole and pack it with wood, so the time-saving, compact, ready-made rawlplug was an immediate success. The first version was made of brass strips but this was soon changed to fibre, a material ideally suited to the task. The business was re-named Rawlplug Co. Ltd. in 1919. The plastic rawlplug was introduced in the 1960s and its design was developed to include anti-rotation lugs.
Rawlplug Co. Ltd. now manufactures various types of fixings, including the rawlbolt for heavy-duty construction purposes. The massive do-it-yourself market has made a pack of rawlplugs an essential part of every toolkit. It is inestimable how many rawlplugs there are in our homes today. From securing a bookshelf to fitting a kitchen, rawlplugs are an indispensable aid.
(Image: pxhere.com / CC0)