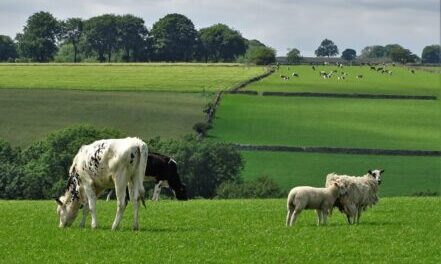 The Department for Environment, Food & Rural Affairs (DEFRA) is only the 10th biggest UK government department in terms of staff numbers, but its remit is wide-ranging and pivotal for the country's well-being. Indeed it requires the collaboration and support of 33 different agencies in order to cover its workload. The top politician in DEFRA is the Secretary of State, also known as 'The Environment Secretary'.
DEFRA was set up in 2002 in an amalgamation of other departments, including the Ministry of Agriculture, Fisheries & Food (MAFF). It is tasked with handling issues including:
sustainable agriculture
countryside stewardship
food supply chain
animal health and welfare
air quality
birds and wildlife
public access to common land
chemical usage
fishing fleets
flood risks
forestry
non-native invasive weeds
On top of this and more, DEFRA is obliged to deal with opposing lobby groups, some of whom want compensation for losses of various kinds, while others seek incentives to put new policies into operation. Changes designed to bring about the current vogue of 'sustainability' often put a strain on those on the ground who have the on-hands experience. However, the recent release from EU rule is being seen as a good opportunity to re-focus on homeland priorities.
(Image: Neil Theasby at geograph.org.uk / CC BY-SA 2.0)