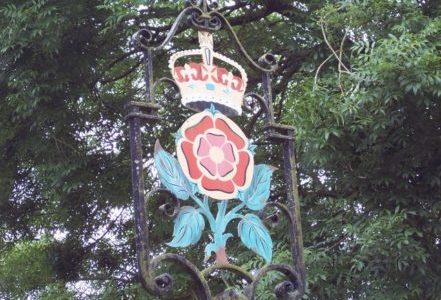 The Wars of the Roses (1455-85) was a period when the descendants of two of King Edward III's sons – the Dukes of Lancaster and York ~ fought to the death over the throne. Eventually, an outsider overtook them all and put an end to the matter by killing King Richard III in the Battle of Bosworth and becoming King Henry VII.
In this fearful time, the kings themselves led their armies with sword in hand. In the Wars of the Roses there were eight major battles in which tens of thousands of men were killed, including nobility. Henry VI, great grandson of the Duke of Lancaster, had been king since he was a baby in 1422, but was unable to stop the power struggles, which saw:
Edward IV, great grandson of the Duke of York, crowned in 1461
Henry VI re-crowned in 1470
Edward IV re-crowned in 1471, then dying in 1483
his son Edward V due to be crowned but murdered in the Tower of London
his uncle Richard III crowned in 1483
Henry VII, great-great grandson of the Duke of Lancaster, crowned in 1485
This was the start of the Tudor dynasty and Henry's marriage to Elizabeth of York finally reunited these two branches of the family.
(Image of combined Lancaster red and York white roses to form the Tudor rose: Maigheach-gheal at geograph.org.uk / CC BY-SA 2.0)