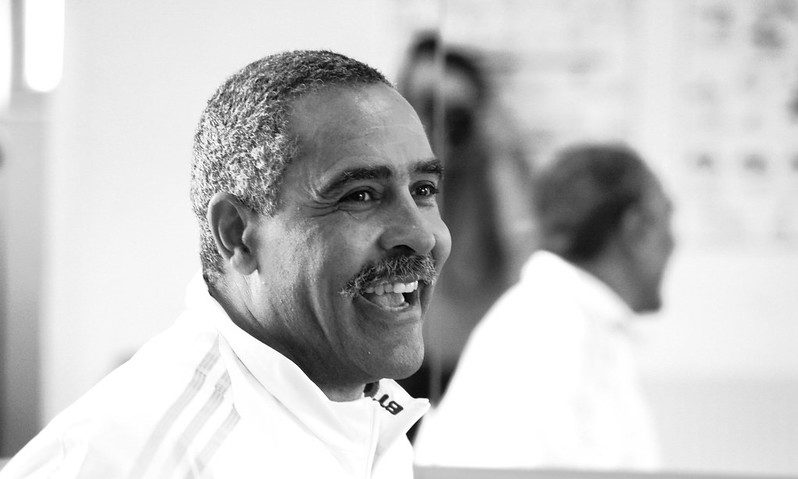 Francis Morgan "Daley" Thompson was a record-breaking decathlete in the 1980s. He was born in London in 1958 and won his first major championship in 1978 in the Commonwealth Games. He won it twice more, in 1982 and 1986.
He won the gold medal in the Olympics in 1980 (see video below) and 1984, and came 4th in 1988. By winning the World Championships decathlon in 1983 and the European in 1982, he became the first man to hold four major titles at the same time. He won the European gold again in 1986.
The decathlon consists of ten events:-
100 metres running
400 metres running
1,500 metres running
Pole vault
Discus
Javelin
100 metres hurdles
Long jump
High jump
Shot put
In retrospect, Thompson thinks he could have done better at the hurdles and discus, indicative of his high standards. He retired from competitive athletics in 1992 but remained a popular personality with the British public.
(Image: Andy Wilkes at Flickr.com / CC BY-NC-ND 2.0)