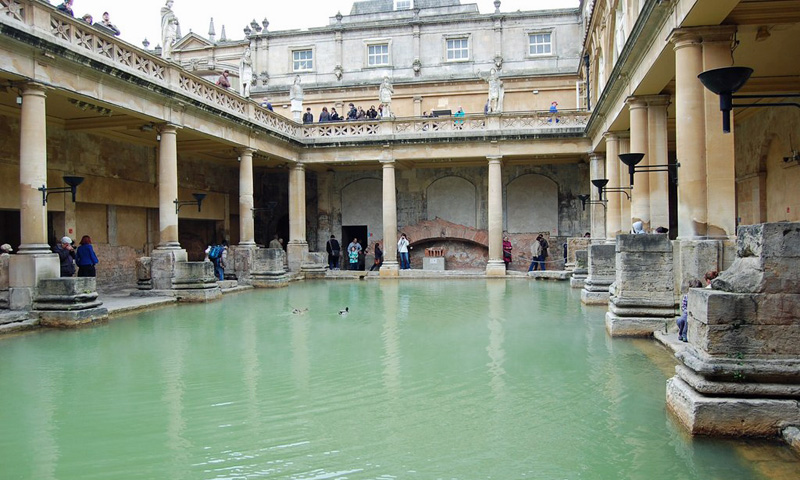 The city of Bath in Somerset is renowned for its natural thermal springs, easily the hottest in the UK at around 45ºC. A geological quirk gifted Bath with this product of artesian pressure, which has drawn millions of visitors over the centuries, many of them seeking healing from the water's mineral composition of sulphate calcium, chloride, sodium, bicarbonate, magnesium, silicon and iron.
The Romans called the place Aquae Sulis (Sul was a local deity) and built public baths fed by the hot springs which are still a major tourist attraction. Indeed, although a wool trade existed in the area at one time, tourism has been Bath's primary economic activity since the 18th century. There are three springs ~ King's, Hetling and Cross ~ and they are protected by a Royal Charter of 1591 and the 1982 County of Avon Act.
Bath and N.E. Somerset Council monitor all construction works in the vicinity to ensure they do not interfere with the springs.  In particular, there is a circular zone around them with bans on excavations ranging from below 5 to below 50 metres, from the inner to the outer rim. The source of the heat is some 2,500 metres down but these measures safeguard the water's path upwards.
(Image of Roman bath at Bath: Julian P Guffogg at geograph.org.uk / CC BY-SA 2.0)