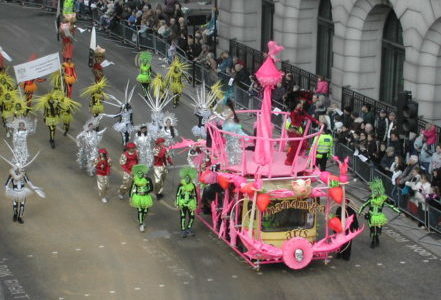 The Lord Mayor's Show is the world's oldest and longest street procession. It did not begin as a 'show'; more a forfeit for the City of London being permitted by King John in 1215 to have its own mayor. This was one of the "ancient liberties" included in Clause 13 of Magna Carta Libertatum.
The purpose of the procession is a public display of the Lord Mayor travelling to Westminster to swear allegiance to the monarch. En route there is a stop-off at St. Paul's Cathedral to receive a blessing. It also takes in Mansion House, which is the official residence of the Lord Mayor for the single year of his/her appointment.
In the past, the journey was made by horseback and barge on the River Thames. For safety (and appearance), the Mayor has had a gold State Coach since 1757. Today, the procession is a mixture of traditional and modern and there are three miles of floats and thousands of participants. It begins at 9am on the Thames, then from 11am to 3.30pm takes to the streets, which are closed to normal traffic. It takes place on the second Saturday of November.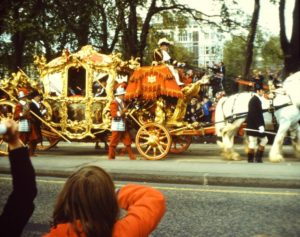 (Top image: Peter Beaven at geograph.org.uk / CC BY-SA 2.0)