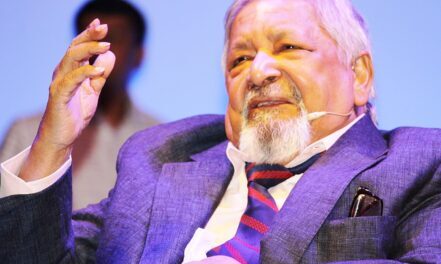 The writer Sir Vidiadhar Surajprasad ("V.S.") Naipaul died in August 2018, just short of his 86th birthday. He was born in Trinidad in 1932 but studied in England at Oxford University as a young man and became a British citizen. He wrote more than thirty books, including 'A House for Mr Biswas' (1961) and 'In a Free State' (1971) for which he won that year's Booker Prize.
He wrote both fiction and non-fiction and in various styles, from comic to bleak.
The video below is of a short speech he gave in 2001 during the Nobel Prize awards event, at which he was honoured with the Prize in Literature.
(Top image of Naipaul in 2016: Faizul Latif Chowdhury at Wikimedia Commons / CC BY-SA 4.0)