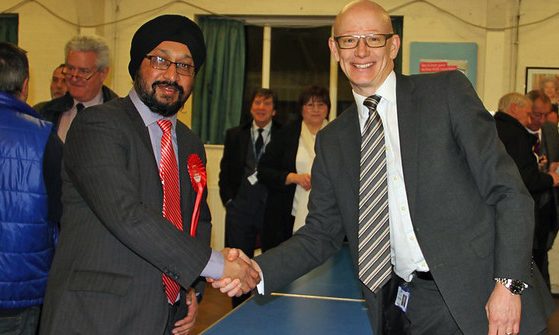 A by-election happens when a Member of Parliament resigns, dies or is told to stand down for a breach of the rules. It is not unusual for voting patterns to be quite different in a by-election to those in a General Election. One reason for this is that more candidates may decide to take the opportunity to stand, each representing a different political party or independent ethos.
For example, there were fourteen candidates in the 2018 by-election at Lewisham East, whereas only seven stood in that constituency in the 2017 General Election. The winner received 11,033 votes while the lowest-placed candidate received just 18 votes.
When standing for election, each candidate is required to pay a deposit of £500, which is refunded if they receive at least 5% of the votes cast. In the case of the Lewisham East by-election, eleven candidates lost their deposits.
(Image of Lower Stoke by-election winner: Coventry City Council at Flickr.com / CC BY-NC-ND 2.0)