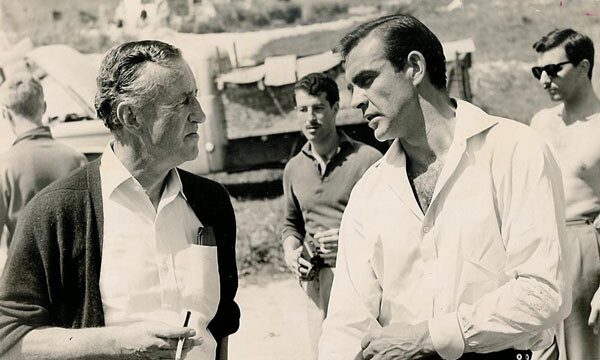 The creator of James Bond
London-born Ian Fleming (1908-1964) wrote fourteen books featuring the fictional secret agent James Bond, Agent 007. As an intelligence officer during World War 2, Fleming knew of the espionage world and was suave and sophisticated, with an eye for the ladies.
Fleming emigrated to Jamaica and took the name 'James Bond' from the author of a book on birds of the West Indies. His first Bond novel was 'Casino Royale', published in 1953. He was living in his villa, now an exclusive holiday home with its own private beach, ten minutes' drive from what is now named the Ian Fleming International Airport.
From 1962 onwards, James Bond has been an incredibly popular film series, covering many of the books and short stories written by Fleming. However, at least six of the twenty-five films have not had any roots in a Fleming novel, but have been written by other authors. There have been eight different British actors playing James Bond.
Ian Fleming was also the author of 'Chitty-Chitty-Bang-Bang: The Magical Car' (1964), published two months after his death and made into a film in 1968 with a screenplay written by director Ken Hughes (1922-2001) and Roald Dahl (1916-90), the children's author.
(Image of Ian Fleming and Sean Connery: Scio Central School at Flickr.com / CC BY-ND 2.0)