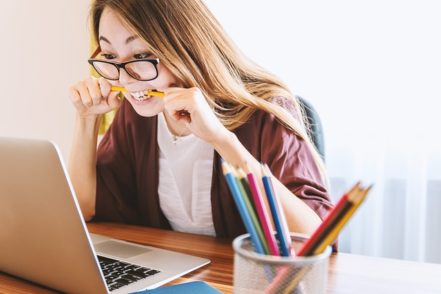 It was the politician Harold Wilson who had the idea of a 'university of the air' back in 1963. This was in the fledgling days of television and when he became Prime Minister, he saw the idea through to its foundation as The Open University (the O.U.) in 1969. It began distance teaching in 1971, offering just four courses to 25,000 students. Anyone could apply as there were no entrance qualifications. There were tuition fees, but these were subsidised.
TV programmes on course topics were shown on the BBC, but these were only a tiny fraction of the coursework. However, they were good publicity and this collaboration with the BBC has gone on to produce some excellent quality films, such as the Blue Planet series.
Today, there are 175,000 students a year on hundreds of courses covering all sorts of subjects. It is the UK's largest university and more than two million students since 1971 have been very thankful for Harold Wilson's brainwave, as they might not otherwise have had the opportunity to gain their further education and have their minds and life choices opened up.
(Image: pixabay.com)