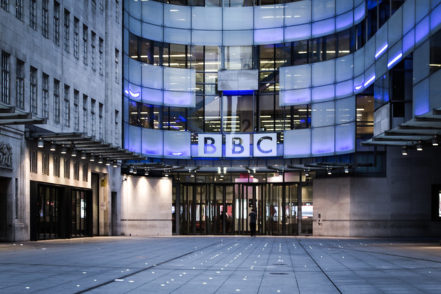 The British Broadcasting Corporation (BBC) is known the world over and is the oldest and biggest state broadcasting organisation. It began operations on 1st January 1927 from its headquarters in London, having been converted from a Limited Company by the granting of a Royal Charter. Its mission was to use the new technologies of radio, then television and now the internet as well, to 'inform, educate and entertain' the public.
The BBC is funded mainly by the TV licence fees paid by all UK householders using its services, supplemented by the revenue from international sales of its programmes. It has never allowed advertising on any of its channels. The Department of Digital, Culture, Media & Sport is the governmental point of control for its £5 billion annual budget.
During the early decades, it built up a widely accepted reputation for impartiality, fairness, morality and high standards. However, this has taken a severe knock in recent times. This is particularly noticeable in its coverage of news and current affairs, some of which is extremely unbalanced. Its gold-standard website has also been criticised for being too all-encompassing, thereby stiflng smaller specialist websites which do not have the financial backing enjoyed by the BBC.
(Image: Alexander Svensson at Flickr.com / CC BY 2.0)