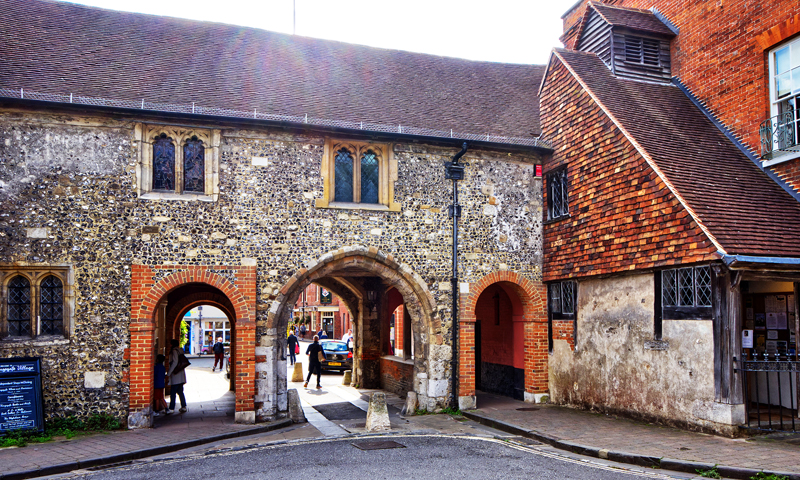 British and French tribes were inhabiting the chalky Hampshire valley of Wenta, with River Itchen winding its way down to the English Channel, when the Romans arrived and upgraded it to a town, its ground level being 12ft. below that of Winchester today. The original concept of a crossroads with gates at the ends of the four roads, with a large central marketplace, partially survived in subsequent city layouts.
In 871 Alfred the Great (848/9-99) made Winchester the administrative centre of Wessex and it became second only to London in importance. The Normans built a castle there and this remained a royal residence until the 1550s. Cromwell (1599-1658) demolished it in 1649 leaving only the Great Hall, now displaying a 13th century replica, wall-hung, 18ft. diameter legless Round Table.
In 1141 the city was the scene of the supporters of King Stephen (c.1097-1154) fighting to gain his release from Empress Matilda's imprisonment and there was a devastating fire. In the 14th century, restoration work included the founding of the prestigious Winchester College, a few streets away from Winchester Cathedral. Seven English Kings and local author Jane Austen (1775-1817) are buried in the Cathedral, which was erected in 1079 and had seven different styles added over five centuries.
(Top image of Winchester's medieval Kingsgate with modern repairs: Geoff Henson at Flickr.com / CC BY-ND 2.0)