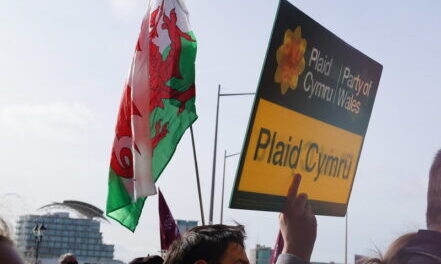 Considering that the UK has four constituent nations, it was perhaps inevitable that nationalist parties would emerge on the political scene. They have always advocated for leaving the UK but today none seem to seek true independence. Instead, they wish to swap membership of the UK for the much larger European Union, either directly or via reunification with the Republic of Ireland, an EU member state.
In Northern Ireland, where a Catholic minority did not agree with the partition of Ireland in 1921 or the pro-UK referendum result of 1973, the Social Democratic & Labour Party (SDLP) and Sinn Féin (the political wing of the Irish Republican Army) have garnered some support. The SDLP currently has two MPs. Sinn Féin has seven, but they refuse to attend the House of Commons.
Scotland also has its separatists, mainly in the Scottish National Party (SNP) but also recently in the Alba Party, which has two MPs. The SNP, formed in 1934, has been the most successful nationalist group and currently has 45 MPs, meaning that the devolved Scottish government is run by them, albeit with financial assistance from Westminster. In Wales, Plaid Cymru has three MPs and one of their main policies is promoting the Welsh language.
(Image: Plaid Cymru – The Party of Wales at Flickr.com / CC BY-NC-ND 2.0)