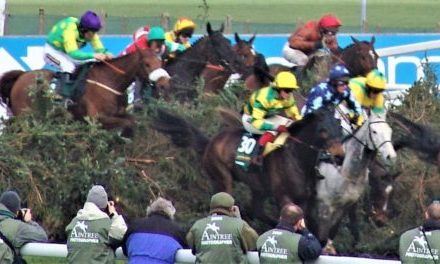 The Grand National is an annual horse race many would like to see banned on animal welfare grounds, or at least greatly modified. This extremely demanding steeplechase has claimed the lives of 84 horses up to and including 2019. The three-day Grand National Festival, of which it is the highlight, has resulted in the deaths of 53 horses since 2000. Causes include collisions, trampling, exhaustion, broken necks, backs, legs and shoulders. Some perish instantly, others are 'destroyed' by vets.
The event began in 1836, a time when animals were viewed as acceptable components of sport. Indeed, the building of the Aintree racecourse originally included a cock-fighting pit and the leaseholder, William Lynn (1792-1870), had previously operated hare-coursing. Known initially as the Liverpool Grand Steeplechase, the course jumps included a stone wall.
The highest number of runners was 66 in 1929 but the most that have finished was 23, in 1984, evidence of how gruelling the two laps of the triangular 2¼-mile track are. One problem is the ditches on some of the landing sides of the 30 artificial hedges, or 'fences'. These surprise the horses, whose heads may hit the turf. As safety continues to be debated, however, hundreds of millions of fans still watch on TV and online each April.
(Image [cropped]: Charles Roffey at Flickr.com / CC BY-NC-SA 2.0)