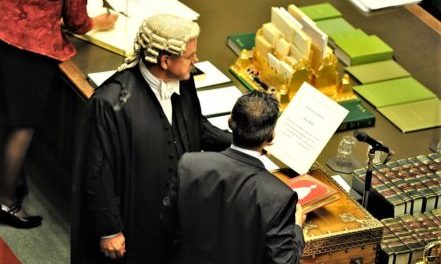 An MP's oath of allegiance
A Member of Parliament (MP) has powers given by the monarchy. Therefore, an MP represents all the people living in his or her constituency, but must swear an oath of allegiance, not to their constituents, but to the Queen and all her heirs and successors. If they do not swear allegiance to the Queen, they cannot take their seat, receive a salary, or take part in any voting.
The oath, or affirmation, also refers to 'God', but an alternative wording is acceptable. A variety of holy books is available for different religious persuasions.
(Image: UK Parliament at Flickr.com / CC BY-NC-ND 2.0)