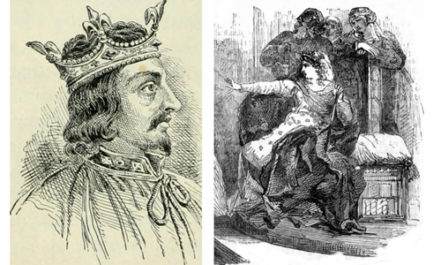 King Stephen vs. Empress Matilda
The 19-year reign of King Stephen (c.1097-1154) was the last of the House of Normandy. Born in France, he was raised as a charming, intelligent and genial lad but, as grandson of King William I (c.1028-87), fate would pit him against a cousin who was his opposite in every way. She was Matilda (c.1102-67), daughter of Stephen's uncle, King Henry I (c.1068-1135) and her son would become King Henry II (1133-89).
She spent her teenage years married to the 'Holy Roman Emperor' in Germany and is thus known as Empress Matilda. After she was widowed her father forced her to marry a young French aristocrat, Geoffrey Plantagenet (1113-51), with whom she had three sons. While she was pregnant, she heard of her father's death and of her cousin Stephen being persuaded to take the throne by noblemen who did not want a Queen, let alone an Empress.
Enraged by her disinheritance, the feisty Matilda effectually moved herself and an army to England and began a long campaign ~ called 'The Anarchy' ~ of battles, skirmishes, castle sieges, imprisonments and criminality which terrorised the ordinary English folk. In 1153 Stephen's only son Eustace died, so he at last relented and nominated Matilda's son as his heir.
(Images: Internet Archive Book Images at Flickr.com and Wikimedia Commons / Public domain both)