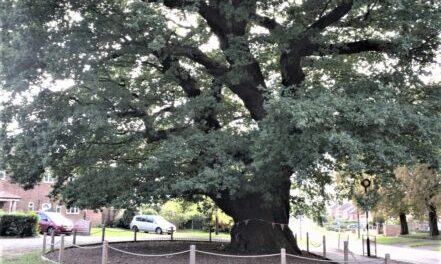 Two types of oak tree are native to the UK ~ the English and the sessile. Others have been introduced but it is the English oak, in particular, which dominates our tree population overall and has been here since the end of the last glacial period. These trees can live as long as 1,000 years, although there is one twice that age at Glastonbury, called Magog, still hanging onto life.
Other illustrious oaks include the King's Oak at Rugby School, planted in 1909 by King Edward VII (1841-1910) and The Royal Oak in Shropshire, in which King Charles II (1630-85) hid before his escape to France in 1651. Therefrom hundreds of pubs take their name.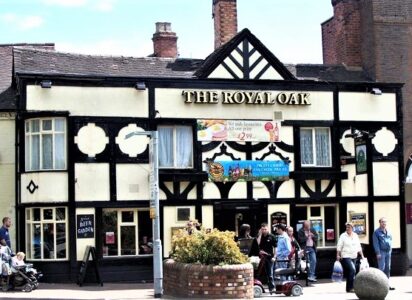 The Major Oak in Sherwood Forest is the UK's largest. It is 800-1,100 years old and its canopy spreads to over 90ft. across. To hug it would need 4 men and 2 women with outstretched fingertips touching.
One reason there are so many oaks in Britain is that the 17th and 18th century Navy needed the timber for its formidable ships. HMS Victory, for instance, was constructed from 100 acres of oak plantation. The oak's strength was key to creating England's "wooden walls", not only of its ships but in Westminster's oak-panelled chambers of power.
(Top image of a protected ancient oak in Lincolnshire: Bob Harvey at geograph.org.uk / CC BY-SA 2.0)