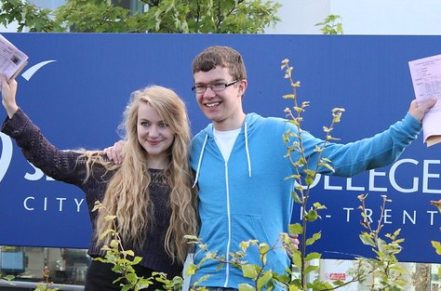 Rights on becoming 18 years old
Becoming eighteen years of age in the UK means that you are then considered to be an adult… more or less. There are a few rights which have to wait until you are twenty-one, but all the major ones now come into play. At eighteen you can:
get married without parental permission
join the Armed Forces without parental permission
donate your body or organs after death
buy, drink and sell alcohol
buy crossbows, knives, tobacco, tattoos, fireworks
buy or rent

property

, since you can now enter into legal contracts
move up a level on the Minimum Wage scale, to the 18-20 band
vote and stand in

elections

leave education or vocational training
fly a commercial aeroplane if qualified
watch adult films (rated '18')
serve on a

jury

apply for

Legal Aid

be treated as an adult by the judiciary system
It is one of the major 'milestone' birthdays, as it is seen as the passing from childhood to adulthood. Some eighteen-year-olds leave home for the first time, at least temporarily, to go to university for a few years, thereby experiencing some measure of adult independence. Others enter the world of work and learn how to handle income and expenses for themselves.
(Image [cropped]: City of Stoke-on-Trent Sixth Form College at Flickr.com / CC BY 2.0)