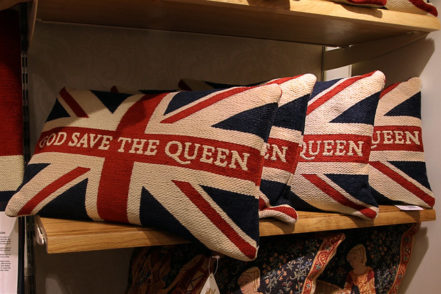 The UK's 'God save the Queen' (or King, as appropriate) is actually the royal anthem but it is also used as the national anthem. The composer is unknown but it was first published in 1745 in honour of King George II. Its adoption as the national anthem a few decades later set the trend for other countries to have their own patriotic songs.
As there is no law about it, the constituent countries of the UK additionally have their own national anthems, particularly for sporting occasions when they are competing separately. Each of these songs can be seen as ancient battle cries, stirring up feelings of 'do or die'. Wales has 'Land of my Fathers'; Scotland has 'Flower of Scotland'; Northern Ireland has 'The Soldier's Song', and England has 'Land of Hope and Glory' or, strange as it may seem, 'Jerusalem'.
Only the first verse of 'God save the Queen'  is usually sung, in slow tempo. There are other verses but most Britons would not know them.
(Top image: Leo Reynolds at Flickr.com / CC BY-NC-SA 2.0)