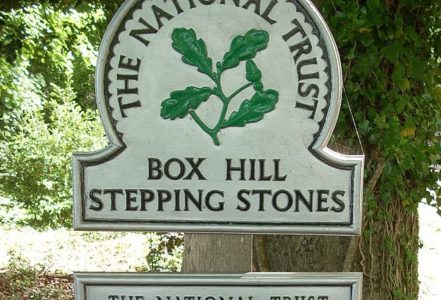 The National Trust for Places of Historic Interest or Natural Beauty was formed as a charity in 1895. It is considered globally unique in its scope, achievement and integration into the culture of the country. It is the biggest landowner in the UK, with 610,000 acres, 778 miles of coastline, 230 houses and 39 pubs, along with various mills, lochs, gardens, castles, ancient stones, farms and small villages.
Its outstanding success is undoubtedly partially due to its collaboration with the government, which has passed Acts to assist its mission to preserve the country's natural and historic heritage for the enjoyment and education of the people for all time. No property owned by the National Trust is allowed to be sold off. Instead, it is maintained and cherished by a combined workforce of over five thousand paid staff and sixty thousand unpaid volunteers.
Funds are raised through memberships, donations, admission and parking fees where appropriate, grants, school visits, shops and tea-room sales, and film location fees (from 'Harry Potter', for instance). Its most popular site is The Giant's Causeway in Northern Ireland, but many people associate the National Trust with stately homes and gardens, many of which were donated in order to settle government tax bills.
(Image [cropped]: Simon Burchell at Wikimedia Commons / CC BY-SA 4.0)