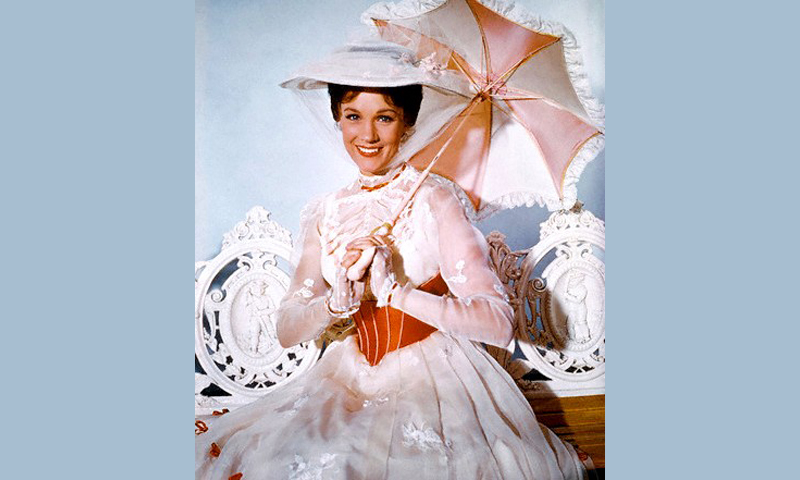 Dame Julie Andrews (1935-) was born in Surrey with a natural gift for singing. Her mother and stepfather brought her into their vaudeville act and with professional coaching of her 4-octave range, she was able to sing operatic arias by age 12. Her meteoric rise to fame was built not just on her amazing voice but also on 'learning by doing' as she progressed rapidly to musical theatre, then films, all at the highest, most competitive levels.
She was first heard nationwide on radio ~ particularly in 'Educating Archie' in 1950-52, where she met comedy actress Hattie Jacques (1922-80). After appearing on television and in various West End shows, Jacques recommended her for a leading role in Broadway's 'The Boy Friend' in 1954-55. Next came 'My Fair Lady' in 1956-58 and more television.
Hollywood came a-calling with, of course, 'Mary Poppins' (1964) and 'The Sound of Music' (1965) among others. Andrews received many awards but it was quite overwhelming for her personally. Her second marriage was to American film director Blake Edwards with whom she made several films, including '10' (1979) and 'Victor/Victoria' (1982). With her daughter Emma she has written many children's books and an autobiography, but her singing voice disappeared after an operation in a New York hospital in 1997.
(Image: Isabel Santos Pilot at Flickr.com / CC BY-NC-SA 2.0)