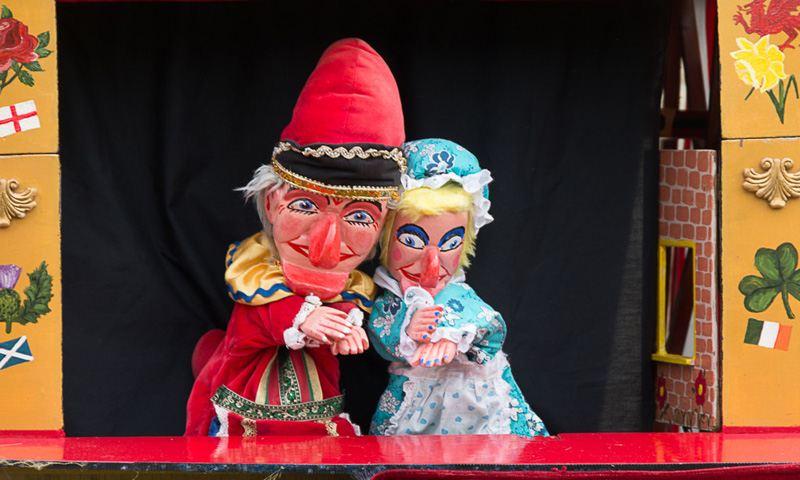 A mixture of pantomime, horror and absurdity, the Punch & Judy show in its portable format has been with us for at least 250 years. The jokes may be updated but the basic plot has never changed,  due partly to its finale of triumph over evil and partly to sheer practicality for the lone operator inside the booth, who is known as a 'Professor'. He alone has the job of animating all the glove puppets but has just two hands with which to do it.
Punch, the main character, therefore eliminates each of the others in turn, starting with his wife, Judy (originally called Joan) and baby!
An Italian puppeteer performed the show for King Charles II (1630-85) in 1662 and over the next century Mr Punch became part of all sorts of marionette plays, most of which culminated in him killing the Devil. The travelling booth then appeared, which was much cheaper but not very profitable until the railways brought holidaymakers to the seaside, whereupon Punch & Judy enjoyed a new lease of life.
The bizarre-looking Punch bludgeoning his opponents (including law enforcement) with his 'slapstick' is a piece of historical anarchy that has somehow survived all criticism, perhaps because of its unworldly silliness.
(Top image: Christine Matthews at geograph.org.uk / CC BY-SA 2.0)