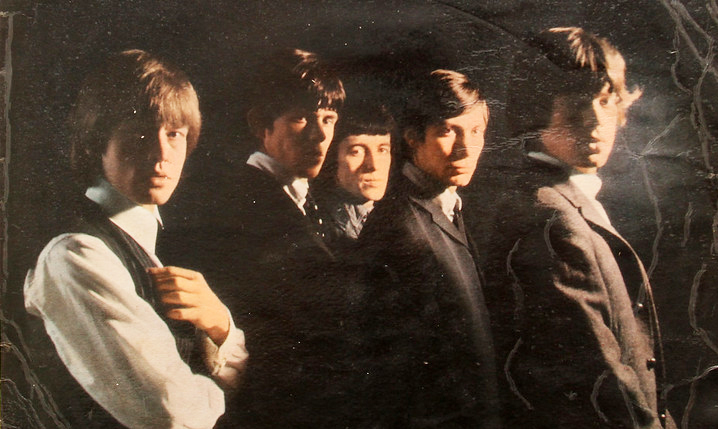 The Rolling Stones are "the world's oldest rock and roll band" (Flood, NME, 2018). Not only is each of the band's three current long-term members approaching their 80s, but the band has been performing on stage since 1962. Mick Jagger (1943-) and Keith Richards (1943-) were schoolmates in Kent and joined up with multi-instrumentalist Brian Jones (1942-69) when he decided to form a rhythm-and-blues band featuring electric guitars, a novelty at the time. Bill Wyman (1936-) and Charlie Watts (1941-2021) joined some months later. Ronnie Wood (1947-) joined officially in 1976. Wyman left in 1993.
Their management shaped them as the bad boys of pop, the antithesis to The Beatles, thereby successfully attracting a rebellious teenage fanbase. Their first UK no.1 was 'It's all over now' in 1964 and they never looked back. Jagger and Richards became the group's songwriters and penned classics such as '(I Can't Get No) Satisfaction' (1965), 'Let's Spend the Night Together' (1967), 'Jumpin' Jack Flash' (1968), 'Honky Tonk Woman' (1969), 'Brown Sugar' (1971) and 'Tumbling Dice' (1972).
Even in later years after many other groups of their era had split up, The Stones have continued to play in packed venues on their world tours. No other rock band has achieved their record sales or longevity.
(Image [cropped]: Leo Reynolds at Flickr.com / CC BY-NC-SA 2.0)