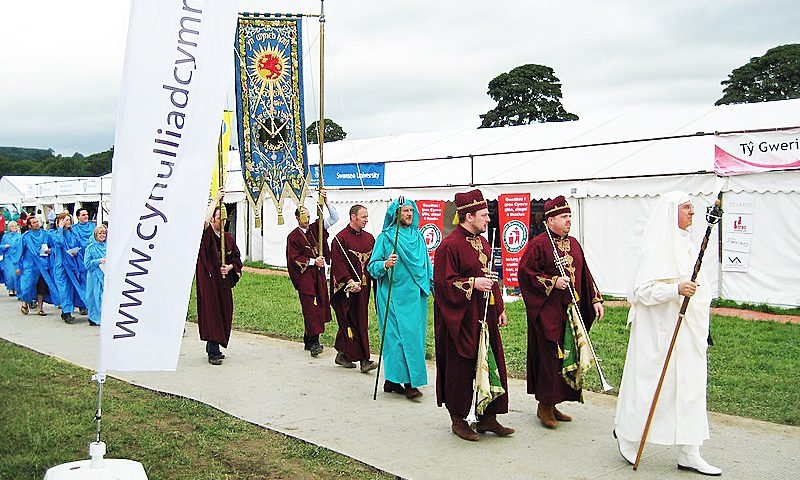 National Eisteddfod of Wales
The National Eisteddfod of Wales was first staged in 1861 and is held at a different venue each year, alternating between North and South Wales. The Eisteddfod is a festival of music, literature and arts which takes place in the first week of August. It promotes the Welsh language and among its competition prizes is one for the 'Welsh Learner of the Year'.
There is also a ceremonial aspect to the Eisteddfod, in Druidic style, and a stone circle is a key element to this. The head Druid presides over the 'Chairing of the Bard' and the 'Crowning of the Bard' for the two best poetry entrants.
Performers from all over the world come to take part. For example, the winner of the Choir of the World prize in 2018 was the 'National University Singapore Choir'. Watch them performing their Humpty Dumpty/Old King Cole/Grand Old Duke of York medley here:
(Top image: Senedd Cymru/Welsh Parliament at Flickr.com / CC BY 2.0)