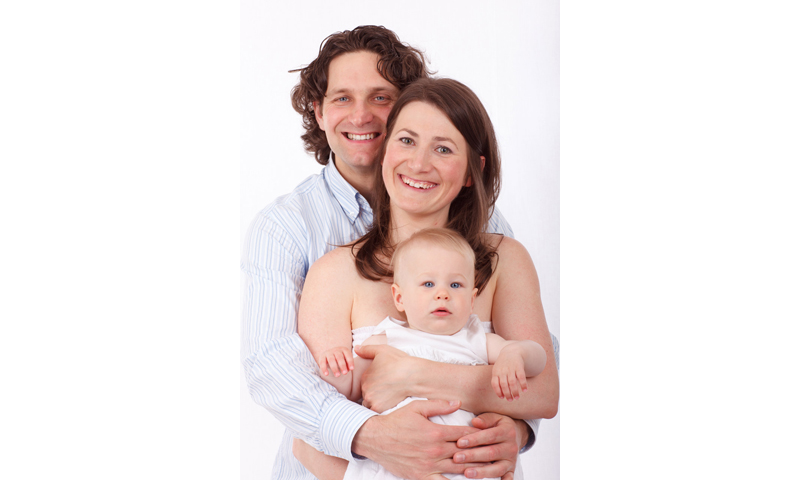 Louise Brown, born in Lancashire in 1978, and Alastair MacDonald, born in Glasgow six months later, were the world's first 'test-tube babies'. This was the long-awaited breakthrough in the research conducted by Oxfordshire-born Patrick Steptoe (1913-88), Yorkshireman Sir Robert Edwards (1925-2013) and their assistant, Jean Purdy (1945-85) from Cambridgeshire. They had finally discovered a method for inducing sperm to fertilise an egg in the laboratory and after re-introducing the embryo into the mother's womb, for a normal pregnancy to follow.
Steptoe, a pioneer of keyhole surgery, and physiologist Edwards had persevered with their experiments for 10 years despite a lack of funding and opposition from their peers and the media, but this changed after their achievement. Even with a fairly low success rate, there have still been more than 8 million babies born through in-vitro fertilisation (IVF) and reports of the parents' overwhelming happiness and relief soon replaced those criticising the doctors for interfering with nature.
In 1980 they opened the very first IVF fertility clinic, Bourn Hall in Cambridgeshire. Louise and Alastair both make the occasional visit there, e.g. on special birthdays which, of course, coincide with IVF anniversaries. Edwards alone lived long enough to receive the recognition of a Nobel Prize in 2010 for IVF's development.
(Image: Vera Kratochvil at publicdomainpictures.net / CC0)