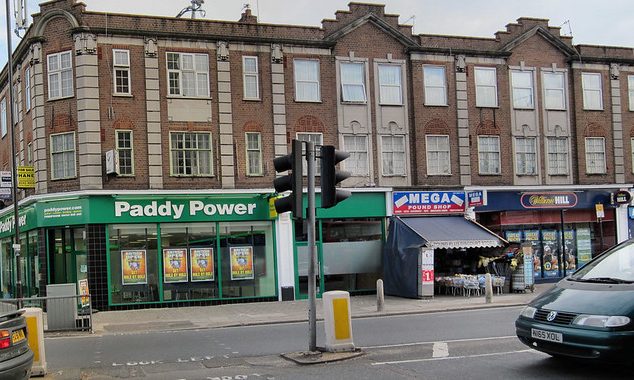 Betting and gambling are legal activities in the UK. Betting shops, bingo halls, casinos, the National Lottery and online betting games are all regulated by the UK Gambling Commission and the Gambling Act of 2005.
There are various support services for those people who unfortunately become addicted to gambling.
The photo above shows two of the main betting shops to be found on a British high street, namely Paddy Power and William Hill. Ladbrokes, Coral and BetFred are some others. Such outlets were legalised in the 1960s in order to raise more revenue for the Government. Today they are tending to close their premises and focus on the internet market.
(Image: Alan Stanton at Flickr.com / CC BY-SA 2.0)