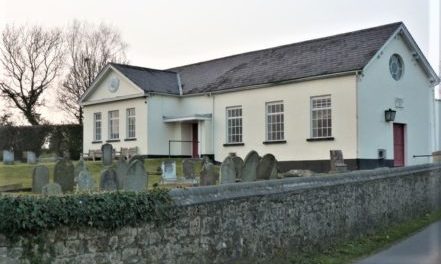 The idea of Congregationalism is that Protestants do not need a hierarchy of clergy standing between them and God, merely a 'priesthood of all believers'. There may be 'elders' in each individual church, but these are not to be regarded as elevated authorities. All that is required is to follow Jesus Christ and to be directed by the Bible. Another name for the Congregational church, used mainly in Wales, is the Independent church.
The seeds of Congregationalism were sown by Rutland-born Robert Browne (1550-1633), who published his daring proposal for simplified church governance in 1582 from the relative safety of The Netherlands, only to return to England a couple of years later to take up a regular post with the Church of England.
Nevertheless, the concept resulted in the first Congregational church gatherings being held in Monmouthshire in 1639 and by the time of the English Civil War there were Congregationalists involved on the Parliamentary side all the way up to Oliver Cromwell himself. Today, many Congregational and Independent churches have linked with other reform churches, but their basic principle is to be self-sufficient and to have committed members who are prepared to have a say, if necessary, in the church's activities.
(Image: Ruth Sharville at geograph.org.uk / CC BY-SA 2.0)