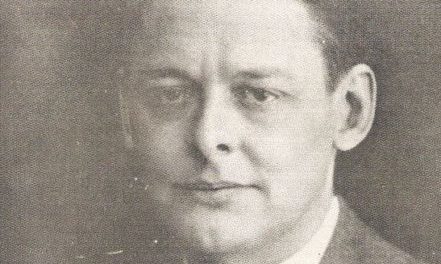 T.S. (Thomas Stearns) Eliot (1888-1965) is hailed as the 20th century's most influential poet, recognised in the award of the Nobel Prize in Literature in 1948.  He wrote in his spare time, being employed in London at Lloyds Bank for eight years from 1917, followed by forty years at publishers Faber & Faber.
Born in the USA, he attended Harvard University and the Sorbonne in Paris before moving finally to London after spending one year at Oxford University in 1914. He obtained British citizenship in 1927, had two marriages to English women and converted to the Church of England from Unitarianism. His ground-breaking poem was 'The Waste Land' (1922) which seized the attention of a British society trying to recover from the horror of WW1 and aching for change.
Eliot's new style of piecing together fragments where every word had to earn its place was a welcome relief from pre-War flowery verbosity. Although the poem laid bare the nation's daily struggles, it gave hope for the future. In more recent times, Eliot is famous for his 'Old Possum's Book of Practical Cats' (1939), which Andrew Lloyd Webber turned into 'Cats: The Musical' after persuading Eliot's widow, Valerie, that her husband's words lent themselves perfectly to the project.
(Top image: Archivo Historico Sinaloa at Flickr.com / Public domain)