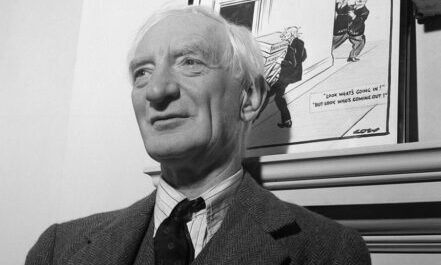 Sir William Beveridge (1879-1963) took many years to develop his plan for social reform as detailed in 'Social Insurance and Allied Services' (1942), later known as 'The Beveridge Report'. His conviction is illustrated by the Report's declaration that the main objective of any government should be to ensure "the happiness of the common man". He saw the post-WW2 period as the ideal time to enact a redistribution of national income such that a person's dignity would be upheld, not demeaned by dependence on hand-outs.
Beveridge was born in 'British India', excelled at the University of Oxford and joined the Civil Service before becoming a distinguished Director at the London School of Economics, during 1919-37. He then returned to a position at Oxford and his mid-war Report was a boon to public spirit. It proposed a plan whereby small weekly contributions ('social insurance') would be heavily subsidised by government to fund a system of welfare benefits for the unemployed, old and sick, with free medical treatment and children's allowances.
Beveridge became a Liberal MP in 1944 but it was a Labour government that broadly implemented his recommendations for assistance "from cradle to grave" in tackling the "five giants" of Want, Ignorance, Idleness, Squalor and Disease.
(Image of Sir William Beveridge in 1943: Wikimedia Commons / Public domain)