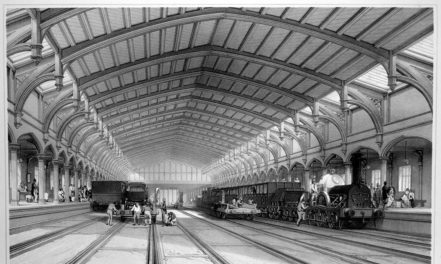 Isambard Kingdom Brunel (1806-59) certainly had a penchant for 'big' and 'first' achievements, epitomised in the iconic 1857 photo of him dwarfed by the giant launching chains of his SS Great Eastern steamship, the world's largest and longest luxury liner of its time. Born in Portsmouth, he grew up in London and followed in the footsteps of his father, mechanical engineer Sir Marc Isambard Brunel (1769-1849), becoming his works assistant on the world's first underwater tunnel, the Thames Tunnel.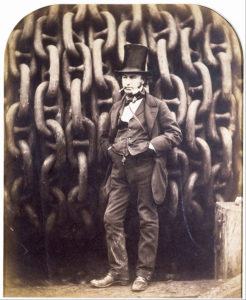 Young Brunel then started work on the Clifton Suspension Bridge in Bristol, where he also upgraded the docks. Any thought of specialising in one type of project obviously never crossed the workaholic Brunel's mind, as railways, trains, steamships and multi-purpose stations line the pages of his portfolio along with more bridges and docks.
The grand size of these ambitious engineering feats inevitably led to some failures but he is remembered rather for pushing the boundaries of the fledgling field of civil engineering. His three massive steamships. SS Great Western, SS Great Britain and the aforementioned SS Great Eastern travelled the oceans like no other ships had done before. Only the SS Great Britain survives, thanks to a rescue mission in 1970.
(Top image of Brunel's Bristol Temple Meads station: Wikimedia Commons / Public domain)