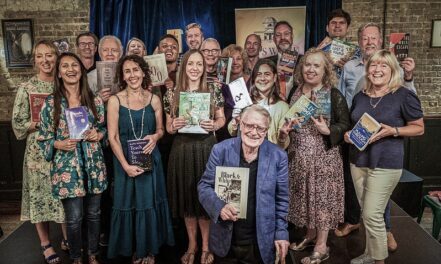 In the land that produced Shakespeare it is unsurprising that many aspire to write their own masterpieces but, this being a solitary activity, Britain's myriad of literary festivals, or 'litfests', is an important adjunct to their lives. Avid readers also gain much enjoyment and insight from these extravaganzas and can, of course, make purchases. Consequently there are around 350 litfests to entice all bookworms.
The oldest is the Cheltenham Literature Festival, established in 1949 and the biggest is the Edinburgh International Book Festival, running annually since 1983. These two have hundreds of events, including workshops, readings, book signings, selfies, on-stage interviews, debates, talks and question-and-answer sessions. One of the longest litfests is the month-long Essex Book Festival, achieved by spreading its events all round that county. Perhaps the most famous litfest, however, is the Hay Festival in Powys, begun in 1987. It has expanded its reach in several innovative ways.
The concept of literary festivals now also includes those dedicated to a particular classic author. For example, the Jane Austen Festival in Bath puts on 10 days of plays, readings, Regency music and costumes, and even Regency dance lessons. Naturally, Shakespeare is not to be outdone, with tributes such as the 8-week-long Cambridge Shakespeare Festival.
(Image of authors at Chiswick Book Festival 2021: Roger Green at Flickr.com / CC BY-SA 2.0)