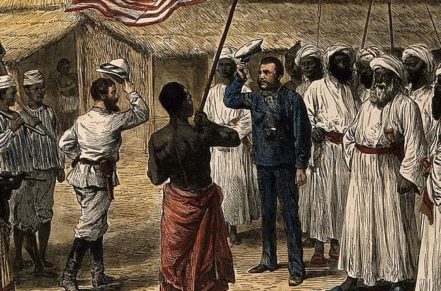 "Doctor Livingstone, I presume?"
In the mid-1800s, central Africa held much mystery for Europeans, with most believing it to be desert like the north. Dr David Livingstone (1813-73) from Blantyre had travelled to southern Africa in 1841 as a Christian missionary and ten years later decided to venture forth to explore the unmapped African hinterland.
Slavery had been abolished in the British Empire in 1833 and Livingstone was appalled to see Arab Muslim slave traders marching hundreds of Africans yoked together. He determined to find a passage to the sea to allow trading ships to reform local commerce, thereby eliminating this evil. He mapped many lakes, rapids and rivers, including the Zambezi, and waterfalls, notably Victoria Falls which he named after the Queen, but came to realise there was no such navigable passage.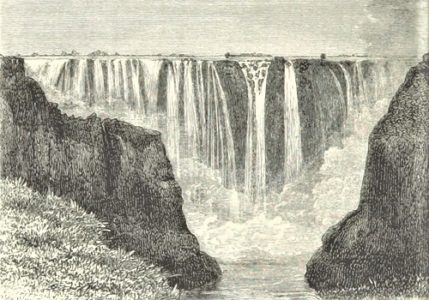 He ended up at Lake Tanganyika searching for the source of the Nile. Henry Morton Stanley (1841-1904), a journalist-adventurer from Denbigh, was sent by the New York Herald to find Livingstone, as he had not made contact for several years. On reaching Ujiji town in 1871, Stanley at last found the Doctor, who would become his close friend and father-figure, and the famous greeting was uttered. The now frail and poverty-stricken Livingstone replied with a thankful "Yes".
(Image [cropped]: wellcomeimages.org / CC BY 4.0)