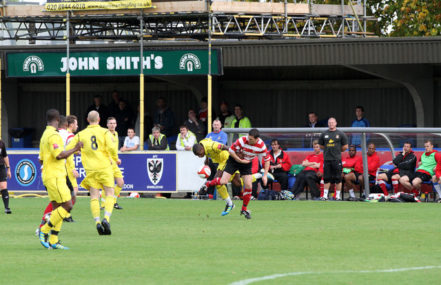 Football is the most popular sport in the UK to play and watch. It began in the English public schools along with rugby. After the establishment of the Football Association (FA) in 1863 it became a separate sport with its own distinct rules ~ no holding the ball and no kicking the opponents' shins, for instance. The alternative name, 'soccer' (not generally used in Britain), comes from 'Association'.
The FA was the world's first football governing body and the oldest football club is Notts County. Scottish clubs decided to have their own Association in 1873, the Welsh in 1876 and the Irish in 1880, largely due to travel costs. The first professional Football League began in England in 1888 but it had no clubs from southern England until Arsenal joined in 1893.
The game spread to other countries and in 1904 the Fédération Internationale de Football Association (FIFA) was founded in Paris. This was snubbed at first by the country regarded as football's birthplace and it was not until 1950 that England entered the FIFA World Cup competition for the first time. Money from television rights and advertising has now changed the sport out of all recognition from its roots and professional players are amongst the nation's highest earners.
(Image: Martin Addison at geograph.org.uk / CC BY-SA 2.0)