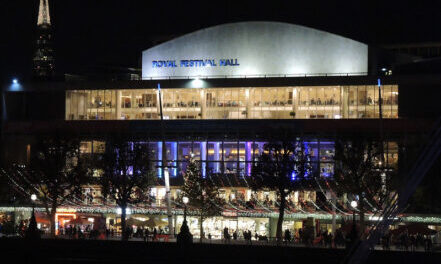 After the WW2 bombing of London, the County Council decided that a new, up-to-the-minute, airy, Scandinavian-style concert hall was just the thing to lift people's spirits. The Royal Festival Hall was thus sited on the southern bank of the River Thames in Lambeth. It was the only permanent building in the 'Festival of Britain' exhibition promoting British scientific and engineering expertise and in 1988 it received Grade I listing.
Some 63,000 cu.yds. of material were excavated and half that amount in concrete was put back during construction. Another major element was steel, 260 tons of it in the roof alone. Critics wondered whether the time and resources would be better used for much-needed homes and factories instead, especially during the severe winter of 1949/50 when no expense was spared to maintain the temperature required for concreting operations to continue.
Nevertheless, King George VI (1895-1952) opened it in May 1951 and it has hosted countless world-class concerts ever since. It currently has 2,410 auditorium seats, plus bars and dining areas off its large foyer and riverside balconies. The original contract price of £1,628,260 is dwarfed by the cost of several refurbishments (or 'restorations') it has undergone, but these have preserved its status as an uplifting refuge from city bustle.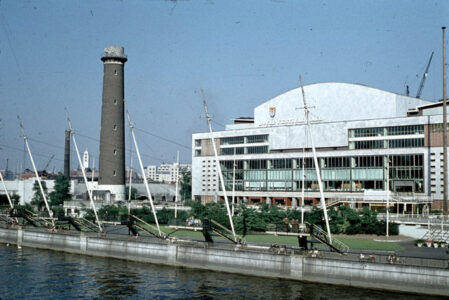 (Top image: Paul Robinson at Flickr.com / CC BY-NC-SA 2.0)