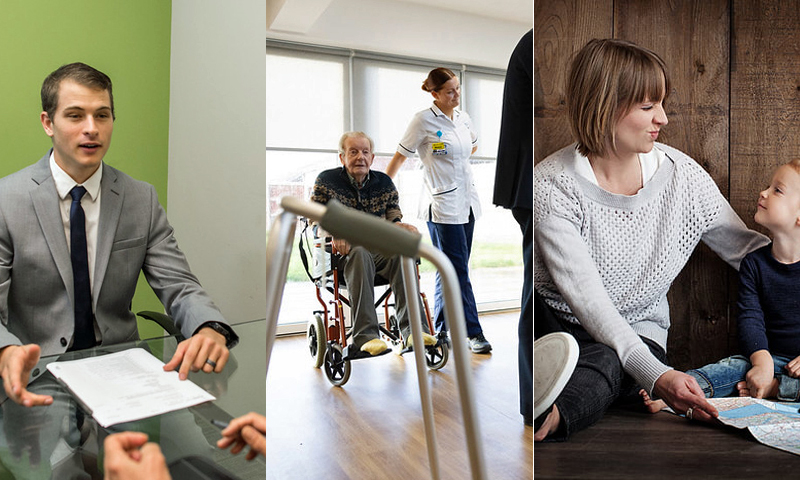 After the Beveridge Report's positive public reception, the post-WW2 government passed a spate of legislation to bring in the Welfare State, topped off by the National Assistance Act and the National Health Service Act, both of 1948. However, as it grew steadily larger and more ingrained in the British psyche, politicians recognised its propaganda value and made promises to voters of even greater state support without mentioning the increased taxes required to fund this.
The UK's NHS and social security system together bag at least half of the government's total spending. Dependence on them has given substance to the term 'Nanny State' as people are encouraged to look to public officials to solve their problems. Since the 1980s there has been a move to make reforms but the horse has already bolted and it would be a brave political party that dares propose cutting either health services or benefits.
Particularly cherished and undeniably necessary are the State Pensions but there is also Universal Credit, Housing Benefit, Personal Independence Payment, Employment & Support Allowance, Attendance Allowance, Disability Living Allowance, Carer's Allowance, Income Support, Jobseeker's Allowance, Child Disability Payment, Bereavement Support Payment, Statutory Sick Pay, etc., etc.. Which of these could be withdrawn?
(Images LtoR: Amtec Photos at Flickr.com / CC BY-SA 2.0, UK Government at Flickr.com / CC BY 2.0, hippopx.com / CC0)