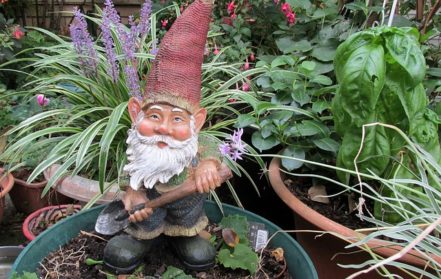 A favourite pastime in the UK is gardening, with many considering it a bonus of retirement, when whole days can be spent pottering about outside. A well-maintained, pretty garden is an asset to a property and the modern-day vogue is to see it as an extra 'room', filled with wooden decking, summer-houses and outdoor furniture. Families naturally see it as a play area, but even the flat-dweller with no access to a garden feels the need to nurture at least one potted plant.
During the World Wars, gardens became fruit and vegetable patches and this practicality can still be seen in some larger gardens and allotments. In the early 1960s the first out-of-town garden centres appeared and these have been extremely successful, as have radio and TV gardening advice programmes. Local competitions for the biggest and tallest specimens have flourished around the country for many years, but this recognition is unnecessary for a gardener to feel a sense of pride and satisfaction in 'helping nature along'.
Some favour formal, symmetrical designs, while others like the more random, tall-grass look, but most gardeners enjoy seeing their creations visited by the wildlife for whom the plants and trees are so crucial.
(Image: Buntysmum at pixabay.com)