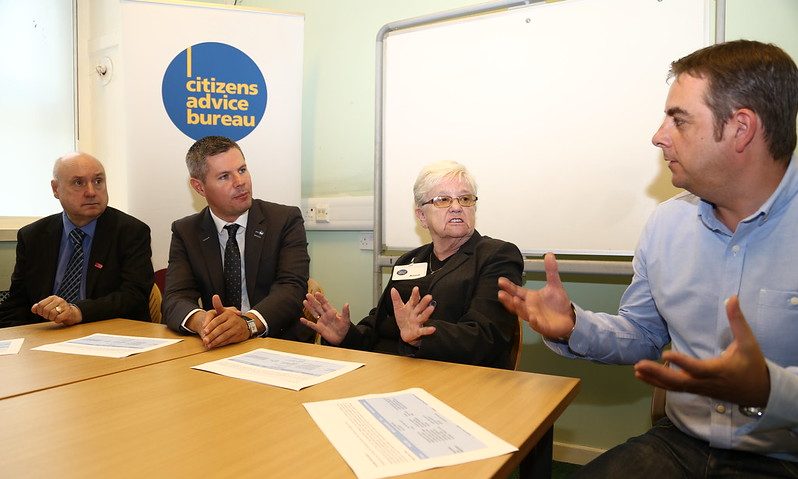 Citizens Advice is a national charity, mainly funded by taxpayers, which gives advice on managing debt; applying for benefits; and housing, law, employment and consumer issues. There are over 300 Citizens Advice centres around the UK and their services are confidential and freely available to all residents in their local area. Some staff are paid employees while others are volunteers.
Requests for advice can be made by personal visit to a centre, or by telephone, email or webchat. The Citizens Advice website opens by asking which of the UK's four constituent countries you live in, as the law can differ.
The service has been successfully operating since the day after WW2 was declared in 1939 and it is not an exaggeration to say that millions of people have been helped by the Citizens Advice organisation to sort out their problems.
(Image: Scottish Government at Flickr.com / CC BY 2.0)